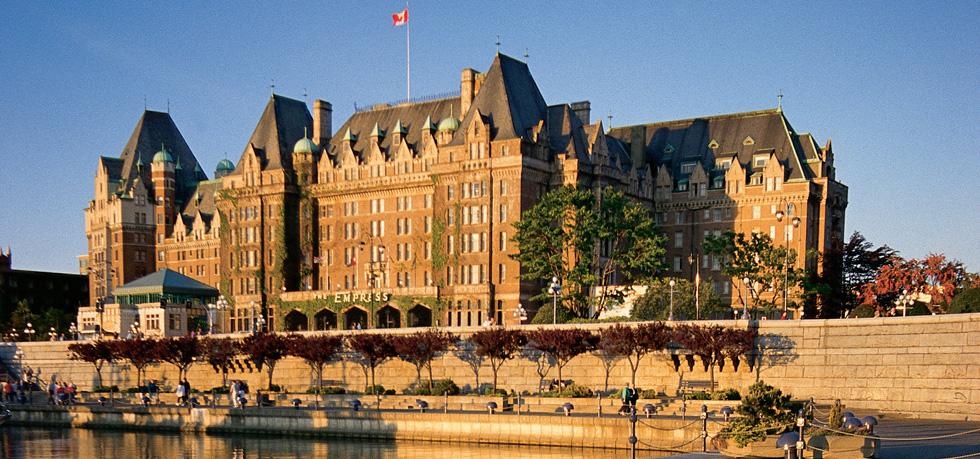 The 2014 Meeting is being held at The Fairmont Empress, Victoria, BC. If you will be traveling with a guest, please note this on your meeting profile. If you plan to extend your stay both pre- and post - meeting, please indicate your preferred check- in and - out dates on your meeting profile. You will be responsible for hotel charges related to an extended stay and pay the hotel directly.
Travel Information
Air, rail and other transport costs are not covered in the cost of registration and are the responsibility of the conference participant.
Conference attendees are encouraged to arrange air and rail travel with Uniglobe Lexus Travel.
Botty Csillag
botty@uniglobelexus.com
UNIGLOBE Voyages Lexus (Bureau-chef Corporatif)
1411 rue Peel, bureau 403
Montréal, QC, H3A 1S5
t.: 514-397-9221
f.: 514-397-2679
www.uniglobevoyageslexus.com
Please quote discount code CHGSM3 when booking.
Air travel is through the Victoria International Airport.

Ground transportation will be available from the airport with YYJ Airport Shuttle. You can sign up for this service on the meeting web site at the Transportation section of your personal profile. A return service to the airport will be provided at the conclusion of the conference.
All other transportation and special arrangements are the responsibility of the meeting participants and will not be reimbursed.
If you have expenses that are eligible for a travel claim, please complete this Travel Claim form [PDF]
Please submit claim forms with original receipts to:
Mary Solana
Financial Officer
CIHR- Institute of Genetics
McGill University
Life Science Complex-Bellini Building
3649 Promenade Sir William Osler Room 275
Montreal, Quebec
H3G 0B1
Tel: (514)398-3080
Fax: (514)398-1684
Email: mary.solana@mcgill.ca
Deadline: The latest day to submit a reimbursement of expenses will be May 30, 2014; anything submitted after this date will be refused due to year end processing schedules.
Things to Do in Victoria
Delegates, their friends and family will receive a 30% discount when they reserve directly with SpringTide, either via telephone, website, or by email. Be sure to mention that you are attending the CIHR Conference 2014 when reserving!